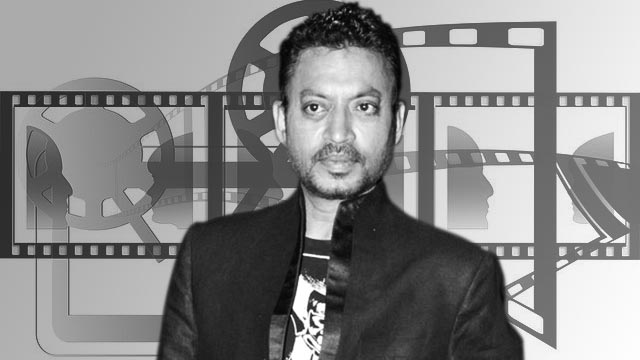 Adieu, Irrfan Khan – the lone real artist of Bollywood!
Reading Time:
3
minutes
Irrfan Khan is the lone real star of the cosmetic, fake galaxy of stardom. The pen that wrote his death news must be fighting to snatch words from the vacuum that brought his sudden demise. The man who dropped his first name "Sahabzada" to shed off the burden of his royal lineage was a man of talent. He was not an actor by serendipity but an actor of intelligence and integrity. His talent got him admitted to the National School of Drama. He had even problems with the nomenclature of the "Bollywood". He believed in the independent ethos and indigenous origin of our own film industry.
"You cannot reduce the power of a story with the tag of money because it's not the share market. You must know the seriousness of the power of storytelling."
Irrfan Khan never tried to fit in the stereotypical prototype of Bollywood dancing heroes. His nuanced acting matures his audience as well as takes his audience to a ride to taste different angles of life. His films are a journey; a journey towards reality. His dialogues are hammers that break many prejudices. As a bibliophile, he was concerned about not only making money but was concerned about doing justice to the stories. As he himself said, "You cannot reduce the power of a story with the tag of money because it's not the share market. You must know the seriousness of the power of storytelling."
The initial days of Irrfan Khan's film career didn't satisfy his artistic cravings. He even thought of quitting acting. From Mira Nair's "Salaam Bombay" to "Angerzi Medium" (2020) he has many gems in his coffer. He was the rarest breed of Hindi cinema who could spontaneously say, "I try to do films which leave a longer impact, which speak to you and which keep coming back to you after you've seen them. I prefer movies which have a longer relationship."
His stance for truth has earned him wrath from many. But he never compromised. He did not restrain himself from taking a dig at the tradition of sacrificing animals during Eid al-Adha and went on to tell about the real meaning of Qurbani. He once told the Deccan Herald, "The meaning of Qurbani is to sacrifice something close to you instead of any goat or sheep which you just buy to sacrifice."
"It's a certificate board; it's not a censor board…"
As a concerned actor, Irrfan Khan also raised his voice against the practice of film certification done by the authoritarian, self-righteous, colonial-era certification body Central Board of Film Certification (CBFC). He suggested bringing changes in its way of functioning. He knew telling truth may make him an eyesore to the CBFC, but he didn't care rather he attacked the CBFC. "My problem is with the fact that we don't even know if it is a censor board or a certificate board. It's a certificate board; it's not a censor board… The whole country has become a censor board in such a way that if some issue is raised someone makes an issue out of it," the Firstpost quoted Irrfan Khan.
He did not live in a glass palace, aloof from reality. The problems of society did bother Irrfan Khan very much. So, he eulogised the realistic films of the 1950s and 1960s. He was aware of the problems of the farmers of Punjab and heavy use of fertilizer that are ruining lives. In an interview with Shekhar Gupta (NDTV), he questioned consumerism and its sole mantra of extraction. The words told by him reflect every bit of truth, "The whole country is becoming like a dukaan…becho ji,becho, becho…sab becho." (The whole world is becoming like a shop… sell, sell, sell… sell everything).
Art is an instrument to bring changes in society. Being an introvert man of a few words, Irrfan Khan tried to do it silently. His characters in the films always speak for himself. Irrfan Khan symbolises the journey of every young shy person who wants to become a star. He left but he left with an important message for every struggling person to not succumb to the inscrutable, indifferent fate.
He was a fighter. He fought to become an artist, an actor. He fought against his disease. He won as an actor. The fatal disease took only his mortal body but Irrfan Khan left for us a luminous path to follow. A path of fighting not with hollow words but with powerful acting to spread the message of the scripts. He did not act for cheap publicity, he believed in the power of acting:
The tears that his fans and his audiences are shedding for his untimely death is proving that he has done what he wanted to do. Rest in power, Irrfan Khan.
Moumita Alam is a non-conformist. She writes about the exploitation of the marginalised. As a teacher and a poet, her pen flares up against all forms of oppression. She loves to read when not writing and she thinks critically about the socio-political aspects of life. Keen to change the society to an egalitarian one for the present have-nots.