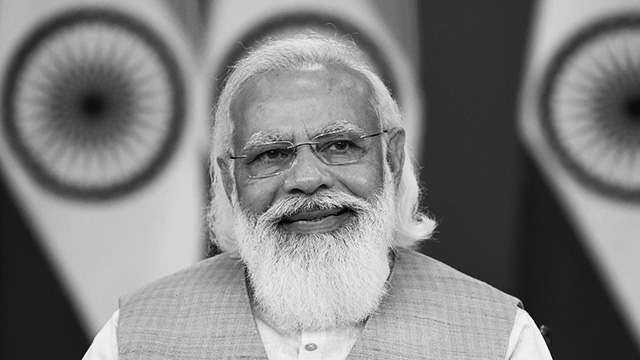 Who will benefit from Modi's palm oil scheme?
Reading Time:
3
minutes
On August 19th 2021, Prime Minister Narendra Modi's government decided to launch a new programme on edible oil production, National Mission on Edible Oils – Oil Palm (NMEO-OP). As per the Press Information Bureau's press release, an outlay of Rs 110.40bn has been made for this scheme, out of which Rs 88.44bn will be borne by the Central Government and Rs 21.96bn by the States.
The Central Government has earmarked north-eastern states and the Andaman and Nicobar Islands for this project. The plan is to cover an additional 650,000 hectares of land for oil palm till 2025-26 and, thereby, expand to 1m hectares ultimately. There is a plan to increase crude palm oil production up to 1.12m tonnes by 2025-26 and, thereafter, to 2.8m tonnes by 2029-30.
Though the Modi regime used the hyper-nationalist 'Atmanirbhar Bharat' (self-reliant India) rhetoric to market this new scheme, one may wonder who will benefit from this programme at a time when the Kharif sowing has seen a visible fall though there has been a large-scale reverse migration from cities to villages due to the aggravated economic crisis?
One of Modi's biggest corporate donors, Gautam Adani, partnered with Singapore-based palm oil major Wilmar in 1999 to found Adani Wilmar, which is India's largest palm oil seller at present. Starting with only one refinery in 1999 at Adani's Mundra port, the Adani Wilmar has nearly 17 refineries at present and has a lion's share in India's palm oil market.
According to independent reports, to fuel Adani Wilmar's expansion drive, "millions of hectares of rainforest in Indonesia and Malaysia – mostly on the islands of Sumatra, Borneo and New Guinea – have made way for sprawling tracts of oil-palm plantations. The habitats of orangutans, elephants and tigers have been destroyed; vast peat swamps have been drained and burnt; South-East Asia has been periodically blanketed in smoke from fires burning the mangled remains of the forests; groups of indigenous people have been displaced; and an unaccountable array of suppliers of raw product to the major palm-oil traders has been accused of exploitative labour practices, including child labour."
Oil-palm plantation causes immense damage to biodiversity and it damages rain forests. Mostly rainforests are chosen for the plantation of oil palm, which eventually destroys them. Moreover, if the rainforests are spared, and field cultivation is done, then too, the crop will demand three times the water needed by normal crops, which will empty the groundwater reserves.
The prices of international palm oil and other edible oil are on the rise. India imported nearly $5.8bn-worth crude and refined palm oil in the financial year 2020-21. Edible oil is India's third high-value import, after crude petroleum and gold. Though the Modi regime will try to portray that it's cutting import costs by emphasising on expanding India's cultivation of oil palm, in reality, the new measures will help Adani Wilmar as well as Modi's ally, Baba Ramdev, a television yoga evangelist-turned-seer-turned-multi-billionaire whose brand Patanjali markets products blended with Hindu nationalism.
On August 2nd 2021, Ramdev disclosed that Ruchi Soya, the bankrupt firm acquired by his Patanjali, is looking forward to starting oil-palm plantations in Assam, Tripura and other northeastern states. Taking advantage of Modi's controversial farm laws, which are stayed by the Supreme Court due to the ongoing farmers' movement against it, Ruchi Soya plans to implement corporate contract farming in these States.
The North East has 25% of India's forest coverage and the impact of oil-palm cultivation will have a severe impact on the environment of the region and destroy its biodiversity. Similarly, if the oil palm plantation areas are expanded in Andaman and Nicobar Islands, then it will be catastrophic too. The biodiversity of the islands will be destroyed, and the islands' people will suffer shortly.
Despite all these facts, Modi's government is keen to promote the interests of Adani Wilmar and Ramdev's Patanjali, pushing the people to the verge of destruction. When the country needs serious economic thoughts and actions to cope up with the worsening situation, the Modi regime's pro-corporate appeasement policy, as visible in the new palm oil policy, will intensify India's abysmal economic crisis. For the sake of the rainforests, biodiversity and environment, the common people must resist the Modi regime's oil-palm plantation scheme, else there will be nothing left to fight for.
Unsigned articles of People's Review are fruit of the collective wisdom of their writers and the editors; these articles provide ultimate insight into politics, economy, society and world affairs. The editorial freedom enjoyed by the unsigned articles are unmatchable. For any assistance, send an email to write2us@peoplesreview.in