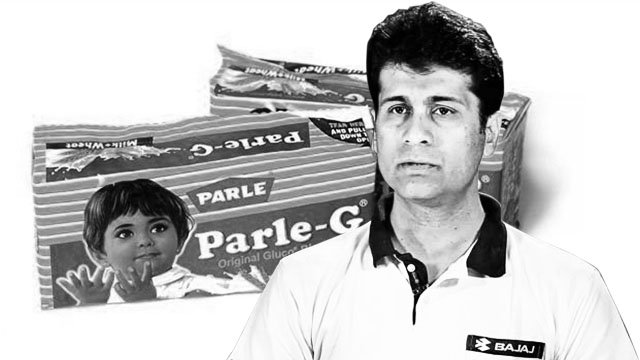 Bajaj and Parle's boycott of toxic news channels can't stop hate-mongering
Reading Time:
4
minutes
Recently, Rajiv Bajaj, the managing director of Bajaj Auto, declared that his company will not air any advertisement on hatemongering "toxic" television channels. Bajaj's decision was followed by Parle's decision to boycott such television channels. Bajaj and Parle's boycott of toxic news channels is hailed by many, including Hindi film actor Swara Bhaskar.
The liberals, suffering due to their political-economic myopia, hailed this move, calling it the beginning of the end of hate-mongering television channels by drawing infantile analogies. This created an illusion as if Bajaj and Parle are fighting against hate-mongering, but that's merely a subterfuge, a mirage to distract the gullible minds.
The real reason behind Bajaj and Parle's boycott of toxic news channels is the "TRP Scam" unearthed by the Mumbai Police recently. Television Rating Point (TRP) is a method to calculate the popularity of a programme on any channel. The Mumbai Police alleged that three television channels, including the Republic TV, managed by Arnab Goswami, the die-hard lackey of Prime Minister Narendra Modi and his Bharatiya Janata Party (BJP), have tampered with the TRP system. Soon after the Mumbai Police exposed the "TRP Scam", the corporates started distancing themselves from Republic TV, one by one, to save their money.
While the TRP scam case is subjudice, after the Supreme Court directed Goswami's counsel to seek help from the Bombay High Court, Bajaj and Parle's boycott of toxic news channels was accompanied by a suit filed by the tycoons of the Hindi cinema industry, including a section of Modi loyalists, against Goswami's channel for its vitriolic campaign over Bollywood's drug abuse, following the suicide of film actor Sushant Singh Rajput. Other television channels that also survive on hate-mongering and demonising, both the opponents of the BJP and the Muslim community, didn't come under fire from the corporate houses like Bajaj and Parle. The reason is simple, their names weren't dragged in the fake TRP scam.
It's not a question whether Republic TV or Goswami is responsible for spewing venom on television to titillate Modi's hysteric supporters. Nowhere did Bajaj, who remained aloof from officially singing paeans to Modi, unlike other big comprador capitalists, categorically mention the criteria of boycotting hate-mongering television channels. If Republic TV can make to the negative list, then why not Zee News of BJP's toady Sudhir Chaudhary or Sudarshan News of the Hindutva fascist rabble-rouser Suresh Chavanke? Why Aaj Tak, one of the major Hindi news channels, should be spared? Why India TV of BJP's Rajat Sharma be spared?
Actually, the corporate world has no problem with hate-mongering. The issue is with Republic TV's complicity in the fake TRP scam and its conflict with the Mumbai Police on the issue. The hate-mongering on Indian television isn't a new feature. The television has been exclusive propaganda machinery of the rich, the ruling classes, since its inception. Its ability to influence the audience and cajole them into a realm of opinion is unparalleled even in the era of digital media.
This is a reason why all big brands compete intensely for television space, which results in advertisement-driven revenue of television channels with good TRP. All big advertisement campaigns are still designed with an aim of captivating the television audience, categorised in target groups according to their channel, language and programme. Cases of fake TRP becomes a concern for advertisers as the return on investment diminishes. No corporate can tolerate that.
With around 900 television channels in multiple languages and of diverse genres––with half of them being news and current affairs-related channels––catering to over 197m television households, India has a big television space. The main earning of the television channels continues to come from subscriptions but the amount they have been earning from advertisements has also gone up despite cut-throat competition. Even during the lockdown, the advertisements didn't stop at all. As per a 2015 projection made by Indian Broadcasting Foundation, the television industry will become a Rs 1.09 trillion industry in 2020. Out of it, Rs 733 billion will be coming from subscription revenue, while the rest, Rs 365 billion from advertisements.
Even though the economic downturn, the lockdown and other factors may affect this projection, the bigger issue with television is the content that is broadcasted. Whom shall it serve? As there are around 450 news and current affairs channel on television, it's important to understand whether they will serve the interests of their audience or their advertisers? The advertisement-driven channels like Republic TV don't charge a single penny to the audience but run their show based on advertisements that it receives. Therefore, their content is designed in a way that it will ensure the long-term business interests of their sponsors are safeguarded as well as any news that is detrimental to the business interests of the sponsors or corporate entities that own the channels is censored.
The interweaving of corporate public relations work with the mainstream media make it impossible for critical news against such companies seeing the light of the day. Critical reporting on government's failures or the state's crimes against its people are stopped. Only opinion-creating content is produced to build up support for Modi and his sycophants, along with the big corporate donors who support such endeavour. Neither the Mumbai Police is fighting against this menace nor Bajaj and Parle's boycott of toxic news channels will deal with this issue.
Hate-mongering has been used in galore by television channels, but it's lately that the upper-caste Hindu elites and urban middle-class, who have so far enjoyed the optics of Muslim subjugation and vitriol against Modi's opponents, are tasting the toxicity themselves. It's their discomfort that caused Bajaj and Parle's boycott of toxic news channels. But alas! This move by these "woke" capitalists during the peak hours of fascism will not hit the roots of such feral hate-mongering, which is Hindutva fascism's lifeline because they don't target hate-mongering per se, rather a minuscule part of it by the nincompoop gadflies like Goswami. The Hindutva hate-mongering system remains unscathed.
Unsigned articles of People's Review are fruit of the collective wisdom of their writers and the editors; these articles provide ultimate insight into politics, economy, society and world affairs. The editorial freedom enjoyed by the unsigned articles are unmatchable. For any assistance, send an email to write2us@peoplesreview.in