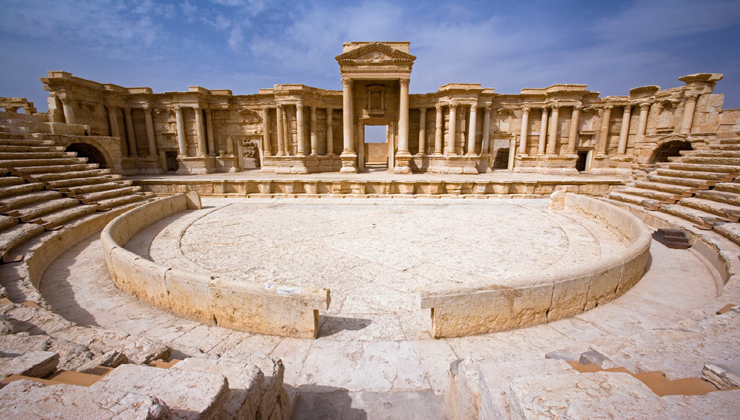 Aligarh Historians Society Condemns Murder of Palmyra Archaeologist
Reading Time:
2
minutes
(This article was first published in August 2015 in the previous version of People's Review. Due to an incident of hacking the old website was pulled down and we could only restore the old articles in this section)
Joining the fraternity of progressive historians and archaeologists from all around the world, the Aligarh Historians Society condemned the gruesome murder of eminent Syrian archaeologist, Khaled al-Asaad, an expert on Palmyra, a site of extreme historic and archaeologist importance due to the presence of the Roman era ruins. The Islamic State terrorists have accepted the responsibility of the crime. They have held Asaad as captive for more than a month before brutally killing him. Chris Doyle, the director of the Council for Arab-British Understanding, told the Guardian News that he had learned from a Syrian source that the archaeologist had been interrogated by the Islamic State terrorists about the location of treasures from Palmyra and had been executed when he refused to cooperate.
The ISIS which follows a puritanical interpretation of Islam is well known for its destruction of ancient artefacts that it considers as 'idolatry'. The ISIS terrorists hanged the body of Asaad after beheading him for public view, a terrorising tactic that the militant group follows to bully the people of the region that it commands.
In a statement issued on the 20th August 2015, the Aligarh Historians Society, one of the progressive historian societies of India issued the following statement:
"The Aligarh Historians Society joins archaeologists and historians all over the world in denouncing as a most barbarous crime the gruesome murder of the eminent Syrian archaeologist, Khaled al-Asaad, an expert on Palmyra, one of the great World Heritage sites. The Society hopes that the perpetrators of the crime, belonging to the so-called Islamic State of Iraq and Syria (DAISH) one day be brought to justice, along with those who have directed or colluded with them. Civilised people, irrespective of country or religion, must unite in their support for all political and military measures designed to achieve this end, especially those being made by the Government of Syria and Iraq."
Signatories to the statement include renowned historian Prof. Irfan Habib, the president of the Society, Prof. I. A. Khan Prof. Shireen Moosvi, Prof. Ishrat Alam and Dr. Rakesh Batbayal.
Unsigned articles of People's Review are fruit of the collective wisdom of their writers and the editors; these articles provide ultimate insight into politics, economy, society and world affairs. The editorial freedom enjoyed by the unsigned articles are unmatchable. For any assistance, send an email to write2us@peoplesreview.in