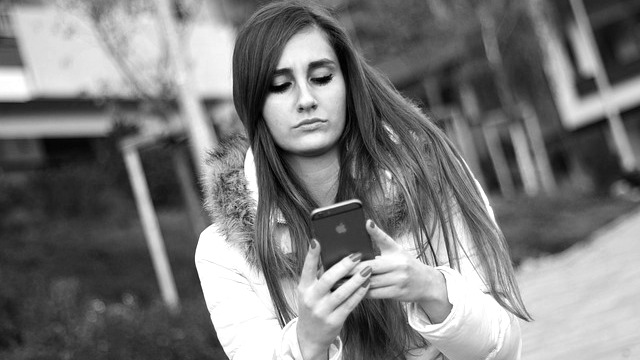 Right to Disconnect: A remnant or the whole
Reading Time:
3
minutes
A Private Member's Bill which was tabled by Nationalist Congress Party's (NCP) Member of Parliament (MP) Supriya Sule in January 2019 in the parliament has gone for a toss. With the Bharatiya Janata Party (BJP) returning to power, the "Right to Disconnect Bill" introduced in the tenure of the previous BJP-led National Democratic Alliance government has obviously lapsed. While the ongoing monsoon session of the parliament is widely active in passing some of the most crucial pending bills and making amendments in others, it has completely disregarded the "Right to Disconnect Bill" or something on the similar lines. The bill, which highlighted the grave concern of the working-class people, has not even being brought up by any of the MPs in the ongoing parliament session. However, Labour and Employment Minister Santosh Kumar Gangwar proposed another bill in the last Lok Sabha that said: "No worker shall be required to work overtime by the employer without prior consent of the worker in writing for such work". Is this an extension to "Right to Disconnect Bill" earlier introduced or it is a new bill highlighting similar concerns? Let's dig a little deeper to understand why a bill of the lines of "Right to Disconnect Bill" is imperative for the overall well being of employees?
What did Right to Disconnect Bill offer?
India tops the chart of being a country of maximum depressed individuals. Studies show that 6.5% of Indians suffer from mental illness. The root cause for this mental illness is stress caused in the workplace. In a bid to reduce employee stress and prod employers into facilitating a healthy work-life balance for the former, Sule introduced a Private Member's Bill in the Lok Sabha to give employees the right to not respond to any communication from employers beyond designated office timings. Termed the Right to Disconnect Bill, it forbids disciplinary action against an employee if she does not reply to her supervisor's attempts to contact her outside of the agreed-upon working hours. The Bill also directs employers with more than 10 employees to periodically negotiate specific working terms with each of them, publish and update their own working terms, and set up an Employee Welfare Committee consisting of representatives from the company's workforce.
The Bill also highlights the danger of being overworked and not being able to have any time to unwind or dedicated time for personal relationships. There is a greater chance of these health risks materialising given technology has become so pervasive in our day-to-day lives. To bring down employees' work-related screen time and help them combat digital distractions, the Bill talks about government-provided employee counselling and digital detox centres. It is an employee-welfare-driven Bill, whose larger agenda was to reconstruct the boundary between home and office, blurred by the invasion of pervasive technology. 
Why do we need a Bill on similar grounds?
In 2017, France enacted the Right to Disconnect Policy in its companies with more than 50 employees. In Spain as well, there is a Right to Disconnect, regardless of the number of employees. Japan is one step ahead in this case. It covers not only work-days but also the holidays. Japan introduced software back in 2014, which auto-deletes emails from your professional mail id if they are sent during vacations. Doesn't that sound fascinating? Indeed, it is. But, in our nation, it seems that nobody is even paying attention to it. One person, of course, discovered the need to speak about it yet again in vain. Indian employees, specifically the young employees,  need such an act in place. However, no Private Member's Bill has ever been passed in the history of India since 1970, only this time it lapsed and no one is even paying heed to introduce a new bill on similar grounds raising the same concerns. 
With many pending bills being reintroduced and few historic being passed in the ongoing monsoon session of the parliament, it would have been a breath of fresh air, if we had seen someone taking up the issue of employers and employees and wanting an act in place by starting the initial process of introducing one. 
Maintain check and balance
Right to Disconnect Bill, if passed, would have applied to companies with more than 10 employees who will have to set up an Employee Welfare Committee to ensure compliance. The Bill also said that no disciplinary action could be taken against you if you choose to not respond to your employer after your stipulated work hours. However, would this have been worked out if at all passed? Would, mere legislating this have helped? If employees are willing to work after-hours, should the government be coming in the way of such productivity? These are a few of the significant questions one must think before moving ahead with it. Definitely, a middle ground lies between employee's productivity and employer's cost to manpower. An act should be enacted not on any compromising ground. It should and must be a win-win situation for both if not all. So, the only way forward to this could be to at least bring up the issue to notice of larger audience and there definitely lies a middle ground to everything.
A silent admirer of galaxy and star follower, given a choice between human or books, would prefer latter with a cup of cold tea. A Jamia Millia Islamia alumni and an expert political consultant.