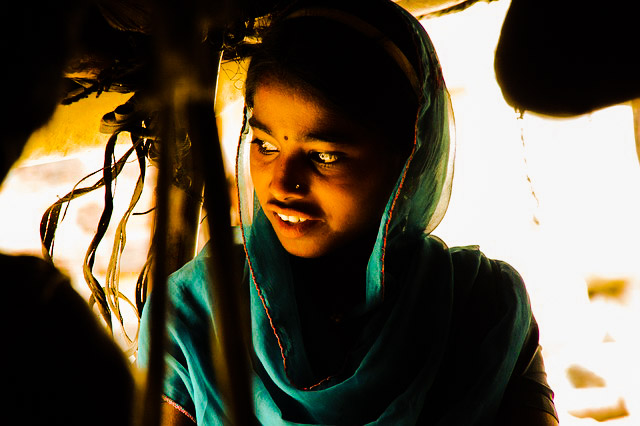 Why the Modi Cabinet's decision to raise women's legal marriage age is dangerously flawed? 
Reading Time:
6
minutes
As the Union Cabinet on Wednesday cleared the decks to raise the legal age of marriage for women from 18 years to 21 years, a string of jubilant messages went out congratulating Prime Minister Narendra Modi's government for the move which is being offered as a one-shot solution to the injustices of patriarchy, generations of women in this country have suffered. It appears as if raising the legal age for marriage to 21, will address all of women's issues from maternal mortality to girls' education, infant mortality and so on.
To say that the view is myopic and flawed would probably be the biggest understatement. Women's rights activists who have been arguing against the new amendment anticipate (and rightly so) a disaster waiting in the wings for millions of women as this move may end up penalising those already on the margins.
However, to counter what the Modi regime is peddling as it's big move towards women's emancipation from the clutches of child marriage, it is important to understand the root of this problem and also why the sudden focus on it?
During his Independence Day speech in August last year, Modi mentioned the proposal to review minimum age of marriage for women, saying the government "is constantly concerned about the health of daughters and sisters".
A four-member task force was appointed led by former Samata Party chief Jaya Jaitly, which submitted its report in December 2020 to the Prime Minister's Office and the Ministry of Women and Child Development, recommending that the age of marriage for women be raised to 21.
A recommendation which the government accepted, evidently, as the Union Cabinet on Wednesday cleared a proposal to bring uniformity in the marriageable age of women and men.
After all the chest thumping and self-congratulation is done with, let us examine the facts. The argument of the Modi government is that raising the legal age for marriage of women as a solution to the problem of child marriage itself.
Will the law be a deterrent?
According to estimates by the UNICEF, one of every three child brides live in India, where at least 1.5m girls under the age of 18 get married each year. One in four young women in India were married before the age of 18, the current legal age for marriage.
Data from the fifth National Family Health Survey released recently shows 23% women aged between 20-24 years had been married off before the age of 18 years.
In Bihar, Tripura and West Bengal, underage marriage is as high as 40%. This, despite the fact that, legally, child marriage was banned in India during the British colonial rule in 1929. At that time, the marriageable age for girls was fixed at 14 and for boys at 18.
After Independence, the age for marriage was raised to 15 for girls in 1949. The current age for marriage—18 for women and 21 for men—was fixed in 1978. If the law were a deterrent, the numbers would have told a different story altogether.
Raising the legal age for marriage will in fact do the opposite, it will push more women into illegal marriages. What is needed isn't another law but greater awareness so the existing law is implemented.
Child marriage isn't out of ignorance of the law but often out of convenience. Poverty and patriarchy, the two most important factors driving child marriages in India. To understand the problem of child marriage and to resolve it, if that's the real intention, one has to understand the demographics of the affected victims and their families.
Most girls who are child brides come from rural areas, a large majority of these come from poor or socially backward families and communities. Girls in these communities are not encouraged to go out to work, hence there is little to be gained by educating a girl beyond a certain level and they are considered an economic burden. Hence these girls are married off as soon as a suitable proposal is received. Then there is the question of dowry. The younger the bride, the lesser the dowry.
What is seen as a problem by the privileged, upper class, urban-bred society, is seen as a solution by the poor or even well-to-do rural community. Child marriage maybe but not necessarily is a product of poverty. In most rural pockets, girls do not continue education beyond high schooling and are often left alone at home, while parents are working.
Once a girl attains puberty, her 'safety' becomes a major concern to the family. The danger of rape and sexual abuse is worrying but not the only concern. The family is often concerned she may be in a relationship with someone unsuitable, according to caste or community standards, hence, to protect the family honour, she is married off to the first suitable groom available.
In such a scenario, what will happen when the legal age for marriage is raised to 21 for girls? Let's say, a rural family allows a girl to study up to higher secondary in a rural school, by when she may have attained the age of 17 or 18 years. What is she supposed to do now?
Most families refuse to allow girls to travel longer distance—due to safety concerns and lack of trust—to work or for further education. Most parents of girls are concerned about their daughters getting into any out of caste relationship or being harrassed by men on their way.
Neither these girls, who have turned 18, can pursue higher education by travelling to colleges, that are often in nearest towns, nor are they allowed to take up employment to support their families. Rather than keeping these girls at home for another three years, their parents will try to marry them off. Which means, a large percentage of these girls will be pushed into marriages violating the law, resulting in the percentage of child marriages to shoot up.
If the law refuses to recognise this marriage below the age of 21, the 'underage bride' will not have any legal rights in her marital home, worsening her situation. There will be severe repercussions when there are cases of death of the husband or a divorce, as such "underage bride" can't seek the help of the law for her share in the husband's assets. This will lead to greater deprivation of their rights.
Another important point is if these marriages are not registered but are consummated leading to pregnancies, it will increase the likelihood of harassment and even corruption and bribery at government healthcare institutions, where most marginalised people go.
Mired in this situation, such women may be forced to seek care at quackery centres, not to forget the illegal abortions going up. This will have severe impact on their health. Moreover, as such marriages are deemed illegal, what will happen to the children of such women, as the law will not allow their birth registration due to the "underage" marriage? If the law is relaxed for such cases, then why bring it at the first place?
Much has been reported about hundreds of girls, mostly from Haryana, writing to Modi asking him to fulfil his promise of raising the legal marriage age for girls. But not a lot is spoken about the 2,000 girls who were interviewed as a part of the Young Voices report put together by 54 civil society organisations and submitted to the task force set up by the Modi-led Bharatiya Janata Party (BJP) government, where the girls interviewed admitted raising the legal age is merely lip service and will do more harm than good.
According to this report, girls present at the online event in August 2020, when the Young Voices report was launched, said that by raising the age of marriage to 21, the government will end up taking away a young women's agency. It will make it difficult for young people to marry someone of their choice, tightening parental control on a young women's lives.
The same article quotes Madhu Mehra, a founding member and director of Partners for Law in Development (PLD), a women's rights legal resource group, saying "Underage marriage is a poverty phenomenon. Our study into child marriage cases has shown that a majority of the cases that go to court are ones where teenage girls have married by choice or eloped because they know they will not have the choice when they turn 18, or to gain state protection by marriage. The parents then take these cases to court and the child marriage law is used to undermine the agency of these young girls."
The study she mentioned, found most prosecutions under the law are cases brought on by parents against their daughters romantic relationship with a person of her choice. An increase in the legal age for marriage would mean those in the 18-21 age bracket who elope to marry would now become criminals. This will allow the police, accused of practicing and enabling patriarchy, to persecute the men, especially if they are of a lower-caste or of other communities, under different penal provisions.
At a time when women's autonomy is under attack in India, instead of stopping underage marriages, the raising of women's legal age of marriage will render the girls voiceless in personal decision making, for even longer. This is going to defeat the purpose of empowering the women.
Pseudonym of someone who is called a seasoned career journalist by her peer group. A passionate story-teller, a mom and a lover of poetry. I live news, I breathe honesty and befriend books. Coffee is good but powerful words work better as mood lifter. I am interested to narrate the stories of women and children.