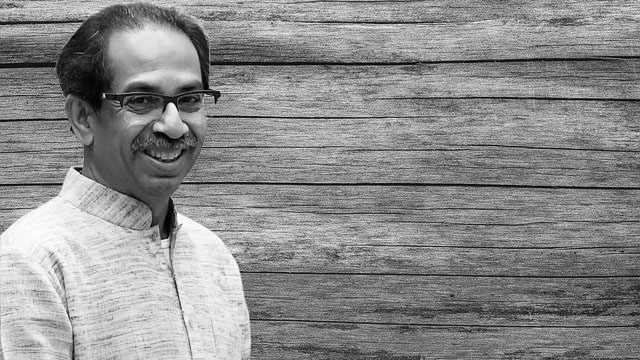 As Uddhav steers Maharashtra out of COVID crisis, is a new leader emerging?
Reading Time:
3
minutes
At Friday's meeting with Prime Minister Narendra Modi, even as Delhi Chief Minister Arvind Kejriwal managed to grab eyeballs with his theatrics and the blatant PR exercise of broadcasting the event live, breaching protocol, for which he begged forgiveness later, it was Maharashtra Chief Minister Uddhav Thackeray, the quintessential underdog, who quietly stole the show.
A day after Kejriwal made emotional appeals on the frightening state of affairs in the national capital where patients were dying and hospitals live-tweeted that they are left with only a few hours of medical oxygen, the situation remained unresolved and terrifying news and visuals continued to expose not just the Centre's apathy but Kejriwal's poor administrative abilities and non-existent contingency plan.
However, on one hand, as Kejriwal folded hands and begged on his knees to save Delhi, Maharashtra's Thackeray, who heads the state with the biggest COVID-19 burden in India—4.16m cases and counting—was firm and direct as he put forth his plans before Modi. While Kejriwal hogged the maximum time with minimum results and asked Modi to give him a phone number to call when oxygen trucks for Delhi are held up at the border, Thackeray merely enlisted his strategy – permission to airlift oxygen into Maharashtra and import Remdevisir, the supply of which is controlled by the Centre, allowing the corporate sector to purchase vaccines under CSR funds to meet the state's need for 120m doses. A day later, Thackeray confirmed that the Centre had approved his request to release 435,000 vials of Remdevisir to Maharashtra until April 30th, to meet its demands.
A partial victory for an accidental chief minister is what some would peg it but what Maharashtra is witnessing—the state which has the dubious distinction as the worst COVID affected state in India and a coalition government that is balancing itself precariously—is the emergence of a leader whom none expected to reign.
An affable and mild-mannered Thackeray has often been the subject of ridicule and mistrust when it comes to leadership but as Maharashtra battles the COVID-19 surge, the CM has started displaying his combative traits, not only when it comes to dealing with Modi's Bharatiya Janata Party (BJP), his Shiv Sena's former ally, in opposition but also his allies in the Maha Vikas Aghadi (MVA).
Take the example of the current lockdown in Maharashtra.
Even as his allies, the Nationalist Congress Party (NCP), helmed by Sharad Pawar, vehemently opposed a second lockdown as they feared a public backlash, Thackeray was firm in his decision as he announced, "Livelihoods are important but life is more important" and imposed a curfew of sorts in the state until May 1st, albeit refusing to term it a lockdown.
As compared to Modi's sudden lockdown though the current 'Break the Chain' restrictions in Maharashtra appear to have a more humane approach. A relief package of Rs 54.76 billion was announced pre curfew for those affected across sectors, 3kg wheat and 2kg rice to beneficiaries of food security scheme, Rs 1,500 each to 500,000 licensed hawkers and 1.5m auto-rickshaw drivers, Rs 2,000 to tribal families who are beneficiaries of small loan schemes and such. IT and support companies, construction sites, e-commerce, domestic help and drivers have been allowed to work.
Though the trader's body isn't happy, and rightly so since the restrictions are leading to losses worth millions, what is emerging is that the COVID-19 burden seems to be coming under control in Maharashtra. For the last few days now, Maharashtra has been reflecting a constant downward graph.
On Saturday, state capital Mumbai reported 5,888 cases, a nearly 50% drop from its highest single-day spike of 11, 163 on April 4th. The district of Pune, which has the largest Coronavirus burden in Maharashtra, has also been seeing a pattern where the daily recoveries are surpassing the fresh cases, even if by a small margin, as pointed out by The Times of India's report.
The drop in cases and lessening COVID 19 burden has now spurred discussions on Thackeray's lockdown logic and if it has worked to control the crisis. A bit premature but early indicator certainly seem to point in that direction.
What remains to be seen is if Maharashtra can continue its winning streak against the COVID-19 virus, the worst crisis that it has seen in recent years and if Thackeray's policy decisions can keep the state afloat. While the jury is still out on the longevity of the MVA government, if Maharashtra can tide over this crisis, the next generation Thackeray's might have managed to do what their intimidating patriarch avoided all his life – steadfastly governing a state through challenging and chaotic times taking in the brickbats and criticism rather than running it through remote control. A leader would have emerged.
Pseudonym of someone who is called a seasoned career journalist by her peer group. A passionate story-teller, a mom and a lover of poetry. I live news, I breathe honesty and befriend books. Coffee is good but powerful words work better as mood lifter. I am interested to narrate the stories of women and children.