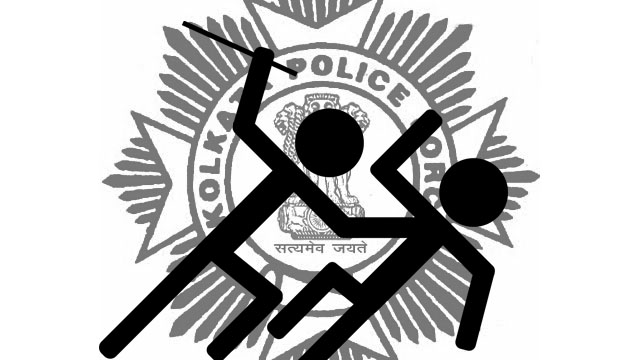 Alleged custody killing in Sinthee Police Station and TMC's similarity with BJP
Reading Time:
4
minutes
Rajesh Kumar Shaw, a 53-year-old small scrap dealer was killed in police custody in the Sinthee Police Station of Kolkata, West Bengal, on 10 February 2020. This happened a day after a group of leftwing students were beaten by the Bidhan Nagar Police at the Kolkata Book Fair after they protested against the Hindutva fascist regime. Shaw dealt with metal scrap and old papers. This custodial death has created an uproar as it exhibits the ongoing intensification of the state's fascistic oppression on the marginalised people.
Chief Minister Mamata Banerjee-led Trinamool Congress (TMC) is leaving no visible distinguishing feature between itself and the Hindutva fascist Bharatiya Janata Party (BJP) as it continues to order the state machinery to unleash macabre atrocities on the people. Shaw's custodial death is a sign that the TMC regime won't stop the police from unleashing barbaric terror on people in the days to come.
Shaw was a resident of Paikpara. He was allegedly given electric shock and was tortured brutally in the police custody before he succumbed. The victim fell extremely sick after the initial physical torture in custody. Shaw was transferred to RG Kar Hospital and there he was declared brought dead. His body has been sent for post mortem.
On Monday afternoon, the police arrested a woman called Asura Biwi in a theft case. According to the police, she stole some plumbing material from an under-construction building in Sinthee. Later, the police suspected that these stolen items might have been resold or given to Shaw's shop. Around 11am, the police picked him up from his residence at Raja Manindra Road. The police told Shaw's son that his father is sought in the police station as one suspect was needed to be identified. Shaw's son Vijay was sceptical as his father did not eat his breakfast. Then came the news of his deteriorating health, followed by death.
A few years ago, another middle-aged man was killed during an interrogation in this very Sinthee Police Station. A female sub-inspector was accused in that custodial killing but was later let off. Young Asura Biwi was a direct witness to the custodial torture of Shaw and she informed people that the policemen kicked him on the chest several times. Shaw was a diabetic and had other ailments too. They didn't even spare pregnant Asura, who was missing earlier.
In 2018, the Asian Centre of Human Rights (ACHR) released a report of 2017-2018 which showed among 1,674 custodial deaths in India, 1,530 happened in judicial and 144 in police custody. This number increased when the National Human Rights Commission (NHRC) made its dossier. ACHR also prepared a list where West Bengal was not mentioned. Yet West Bengal has an abysmal history of custodial torture since the colonial time. In Uttar Pradesh, the number was 374 in a year, while the majority of victims were poor, labouring Muslims implicated in false cases. In the majority of cases, the trial didn't even start when the accused were killed. In Maharashtra, the number was 137, where again the majority was labouring Muslims and rest were people upholding certain political thoughts and Dalits.
Inside or outside police or jail custody, the Indian state apparatus has always been a master in extrajudicial killings. Today, Vijay, son of the victim, is asking "for what social purpose do police exist" the same question that was asked by Skolnik Jerome H in his book 'Justice Without Trial- Law Enforcement in a Democratic Society'. Arun Ferreira, a lawyer and political activist, wrote Colours of the Cage after getting bail after seven long years. People visualised through his sketches the extreme feudal and colonial set up of Indian jails. Though the post mortem report of Shaw hasn't come yet, we don't even know what tampering has been done, but it's clear that whoever is elected in this 'democracy' the state machinery remains intact in their viciousness against poor people and the dissenters of the society.
Police during CPI(M) or the TMC are no different. Both of them exactly do what uniformed goons are licensed to do. And their every action gets legitimacy from the ruling government often by accolades or promotions. In 2010, Swapan Dasgupta, who once upheld a particular left-wing political thought and was associated with a journal that criticised the government, was tortured with all possible bestiality in custody. In Kashmir, very few people return from custody once picked up by state force. Either they disappear or their lifeless bodies return with hundreds of torture marks.
In India, extra-judicial murders have been routine since the colonial era. From Nagpur to Bhopal Central Jail, where eight Muslim men were extra-judicially killed in 2016, in every case the reports are stacked and piled beneath the dates. Those who languish in jails often receive acquittal of all charges after a decade or two. Patit Paban Haldar and Gour Chakraborty, who dedicated their lives to establish equality in an unequal society, were brutally tortured in custody before acquittal. Whatever Bengal Police's homicide cell inquires, whatever the judicial inquiry discloses, until there is a collective fight against this state bestiality, organised by the ruling clique irrespective of the party in power, this number will go beyond its rabid stage.
With BJP usurping power in Uttar Pradesh under Yogi Adityanath, the number of fake encounters has become six per day. Often it's seven or even 10. This much intoxicating democracy has proven a Muslim man can be languishing in jail for decades without a trial, another can be hanged after 23 years of trial to satisfy the Hindutva fascism's bloodlust and those who dedicate lives for poor labouring mass can be tortured to death in custody. What needs to be addressed is that those who are selling our country's human and land resources to extremely rich are fighting in the Parliament, then why can't the people fight outside it where thousands of poor are getting murdered every day by the state's organs? The custodial death in Sinthee Police Station, or anywhere else, can't be allowed to go unchecked.
Dhrupadi Ghosh is a PhD student of Department of Sociology, Jamia Millia Islamia. She is a sculptor, an artist who use art to exhibit dissent brewing in the society. She writes on campus, gender, caste, communalism and class politics.