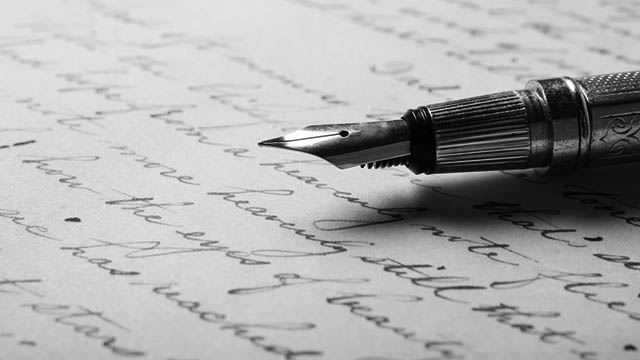 An open letter to paramilitary constable Sunaina Patel from a brother
Reading Time:
3
minutes
Dear Sister Sunayna Patel,
Read your story published by ANI and other media outlets on this year's International Women's Day, March 8. The news agencies wrote that you're reporting to your anti-Maoist duty even though you're in the eighth month of your pregnancy. These media outlets celebrated your dedication to work on the occasion of International Women's Day. If you've taken this risk voluntarily, without any pressure from your superiors, then I can't help but respect your dedication.
But at the same time, I want to raise some questions, the very questions no news agencies, celebrating International Women's Day, raised. Why didn't you get maternity leave? Those communists, against whom you have taken up arms, have been raising the demand for maternity leaves for a long time. Nowadays, in our society, maternity leave is a very common thing even in any business firm. Though there are complaints that many women didn't get their jobs back after their leave, but, then, you're a government employee! Has the Government of India turned more inhumane towards its employees than profit-monger private firms, especially those employees who are working risking their lives?
The news reports informed us that apart from carrying an AK-47 rifle, you're also carrying 8kg to 9kg of military equipment. In our country, people still have the sensibility that they help pregnant women in carrying their heavy baggage or loads, even if such women are unknown to them. Have the top officers of the Indian security forces lost even that basic sensibility? When the state is supposed to take care of you and secure you, you've been given the responsibility of securing the state! What type of state you're securing? Is India such a superpower?
The struggle of working women against capitalist exploitation and authority gave birth to the International Women's Day in history. Clara Zetkin, the leader of those against whom you've taken up the gun, initiated the commemoration of International Women's Day on March 8. Ironically, on the same day, the corporate-controlled media is celebrating your working with heavy loads in the eighth month of your pregnancy. However, this news could have been about inhumane working conditions. But as the corporate-controlled Indian mainstream media has reached such an extent of shamelessness that they didn't mind to do this story, or probably the government or the paramilitary authorities invited them to write about you. Celebration of International Women's Day by hyping you reminds us of the ritual of burning widows alive, amidst the cacophony of drumbeats and sloganeering, by labelling and eulogising them as sati.
The military authorities of India believe that the women can't fight a battle and hence should only be in support roles. They even told courts that the male soldiers can't work under the command of a woman. As you're posted in Chhattisgarh, you must have got the idea of how women can fight. Many media outlets have reported that there are 40% to 60% of women among the communist guerillas you're fighting against. These women communists fought to stop the Ghotul ritual, established the right to cover their breasts, and established the women's right on the land. In the Maoist region, where you're working, your rival communist sisters have reduced the number of child marriage cases to the lowest in the whole country, as per government records. In their parallel governments, they have established the right of women on 50% seats. While on the other side, the government, to protect which you're working with your baby in your womb, despite having reserved 33% seats in local government bodies for women in the early 1990s, couldn't pass a bill to reserve 33% seats in the Parliament for women until now.
The communists claim that uprooting the present order they will establish such a society where your child's responsibility will be taken care of by the state, where your child's right to education won't depend on your financial condition, where the money from your pension and provident fund won't be used for speculative gambling in share markets, where during your post-retirement period the state will look after you. The communists claim that you're fighting on behalf of profit-monger capitalists and they are fighting for their country. If we consider that both sides are fighting for the same country then it's clear that two ideas in the same country are fighting against each other. Now tell us, what type of country you want to gift to your child? Whether India remains a semi-colonial and semi-feudal state, as it's now, or whether it becomes a socialist society, your child is the future of the country. The wellness of the country depends on the wellness of your child. Do take care of your child's health and that of your own.
Your's
A caring brother
Soumo Mondol started his journey as a student activist in West Bengal. He is a radical Marxist thinker, a left-wing activist who fights for the cause of the poor, the marginalised and the oppressed people.