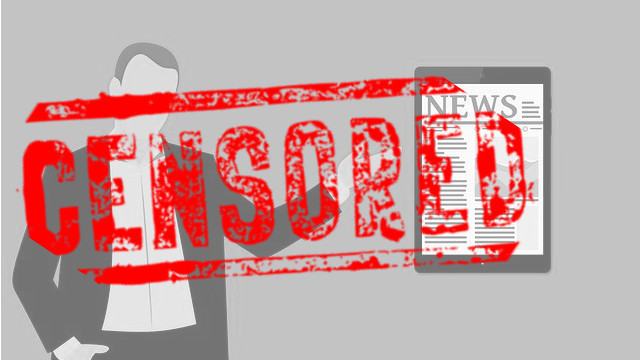 Neutralise critics, control the narrative: Modi's PR strategy when India battled COVID-19
Reading Time:
5
minutes
Devise strategies to 'neutralise' the people who are writing against the Government of India (GoI) and setting false narratives.
Is it just me or does the word neutralise sound ominous to you as well? This line is an excerpt from a 97-page document, made public by The Caravan, which reported that nine ministers of Prime Minister Narendra Modi's government, who were tasked with the job of 'improving government communication', came up with suggestions like colour coding journalists from black to white depending on their proximity to the government, creating a pool of spin doctors who could present convincing arguments projecting the government in good light, snooping on journalists who are critical and rewarding the pro-Modi media, among other things. 
Reading it, I was convinced that this would be a viral story for the next couple of days in India. Editorials were going to be written about it, Twitter would blaze with comments, surely champions of press freedom would take to the streets. But then, who was I kidding? In Modi-fied India, the mainstream media (MSM) maintains a 'dignified' silence while the independent media wages war with the powers-that-are.
Coming back to the report, The Caravan story exposed how at the height of the pandemic when the country was facing its worst crisis in recent times—with an unplanned nationwide lockdown, scarcity of food supplies, loss of jobs, migrant workers having to walk back thousands of miles to reach their native places—the Modi government's priority was to save face by suppressing criticism and negative publicity arising out of their sheer incompetence.
Between June 14th to July 9th, a series of meetings were held by top Union ministers belonging to Modi's Bharatiya Janata Party (BJP), including Union Information & Broadcasting Minister Prakash Javadekar; Law and IT Minister Ravi Shankar Prasad; External Affairs Minister S Jaishankar; Textiles Minister Smriti Irani; Minority Affairs Minister Mukhtar Abbas Naqvi, Minister of State (MoS) (Independent Charge) for Sports and Youth Affairs Kiren Rijiju; MoS (Independent Charge), Civil Aviation, and Housing and Urban Affairs Hardeep Singh Puri; MoS Finance Anurag Thakur; and MoS Environment, Forest and Climate Change Babul Supriyo.
The report states that prominent media persons and industry representatives were called to these consultation meetings by the group of ministers (GoM), whose sole objective was to come up with a plan to improve the image of the government in the media.
Notably, not only does this period coincide with the phased unwinding of the lockdown imposed due to the pandemic, Indian and Chinese soldiers clashed at eastern Ladakh's Galwan valley during the same period, in which 20 Indian soldiers and four Chinese lost their lives, escalating the border tension between the nuclear power neighbours to an unprecedented height.
Meanwhile the GoM report proposed a slew of recommendations to control the image crisis of the GoI. Amongst them was Irani's suggestion to track 50 negative influencers who regularly post against the government as well as 50 positive influencers who can do pro-government stories to counter the claims, the task which was assigned to MIB (Ministry of Information and Broadcasting).
The report calls for neutralising these negative influencers who supposedly spread fake narratives. But here is the thing – it does not spell out what constitutes a fake narrative or how the BJP government defines it.
The report would appear farcical but for the fact that it only echoes the ground realities of what is already happening on the ground in India. Since the last few years, a systematic campaign to muzzle press freedom has been unleashed in India and its effects are chilling.
Be it the murder of independent journalist Gauri Lankesh to slapping of sedition charges against journalists speaking truth to power, the recent arrest of independent journalists reporting on the farmers protests has marked yet another shameful chapter in the BJP government's relentless campaign in undermining press freedom while rewarding the yes-men in the MSM for their complicity.
Geeta Seshu, co-editor of the Free Speech Collective, compiled a report towards the end of 2020, which documented a rise in criminal cases against Indian journalists for their work, "with a majority of cases in BJP-ruled states".
The report, an analysis of arrests, detentions, summons, interrogations and show-cause notices against journalists between 2010 and 2020, documents 154 such cases, including 67 in 2020 alone. Nearly 50% of the cases were from BJP-ruled states, unsurprisingly Yogi Adityanath's Uttar Pradesh had the highest.
Sedition cases against six senior journalists for tweeting that a farmer was killed by a police bullet during far protests, independent journalist Mandeep Punia's arrest from the site of farmers' protests in New Delhi, police complaints against The Wire's founding editor Siddharth Varadarajan and journalist Ismat Ara for reporting on charges by a dead protestor's family, the raid on offices of NewsClick, the arrest of Malayalam journalist Siddique Kappan on his way to Hathras in Uttar Pradesh to cover the gangrape of a Dalit girl and being charged under the draconian Unlawful Activities (Prevention) Act for allegedly raising funds for terror, are merely a few examples. 
Varadarajan said in an interview that pressure on them has come in the form of legal threats and defamation cases, both civil and criminal, in response to stories. Besides two police cases lodged against him, the organisation has several ongoing defamation cases against them, including one by Union Home Minister Amit Shah's son Jay Shah, one by the Anil Ambani-led Reliance faction, one by a BJP member of the Parliament (MP) Rajeev Chandrasekhar, and a few more. 
In such a climate of intimidation of free press, it is little wonder that India has been consistently slipping on the Global Press Freedom Index ranking. The worst performance yet came in May 2020 when India was ranked 142 of 180 countries with neighbours – Bhutan, Nepal and Sri Lanka, too ranked higher in the list.
At the time when The Caravan published the story on the GoM report, another report had generated waves. The US-based Freedom House's 'Freedom in the World Report 2021', which downgraded India's status from a 'free' country to a 'partly free' country for the first time, giving it a score of 67/100.
The scoring which is based on two major scores political and civil liberties— noted that in India, freedom of press is compromised because of added government pressure on journalists, and there's rising "activity" on campuses intent to disturb academic freedom. At 7/12, India also scored poorly on associational and organisational rights to individuals. Under this category, the report took note of the frequent internet shutdowns, the imposition of curfews and other things.
While Section 69A of the IT Act allows the Centre power to block public access of any information though computer resources "in the interest of sovereignty and integrity of India, defence of India, security … or public order…", to say that the Modi government has made 'ample use' of this provision would be an understatement.
In terms of exposes and reports, this week isn't the best for the saffron party though as another damning one came out a few days ago. This one by the digital rights group, Access Now, said that of 155 internet shutdowns globally, 109 were imposed in India, earning it the infamy of being number one in the world for muzzling information too. Finding a particular mention was the continuous disruption in Jammu and Kashmir to internet services for the better part of 2020. In recent times, it manifested itself in the form of the Modi government forcing Twitter to block 100 plus handles of people who amplified the farmers' protests.
However much the Modi government is responsible for the worsening democratic freedoms of free speech in the country, equally complicit is the role of the MSM.
In an interview, investigative journalist Rana Ayyub (herself the target of troll attacks and several death threats) said that since India's government would not accept its responsibility towards nurturing a free press or even accept a free press, journalists needed to support journalists more.
She rests her case by stating and I quote. "Our journalism bodies, associations, everybody needs to understand that just because they are centrist does not keep them safe – that's an illusion. Once they're done with us, they will come after them."
Pseudonym of someone who is called a seasoned career journalist by her peer group. A passionate story-teller, a mom and a lover of poetry. I live news, I breathe honesty and befriend books. Coffee is good but powerful words work better as mood lifter. I am interested to narrate the stories of women and children.