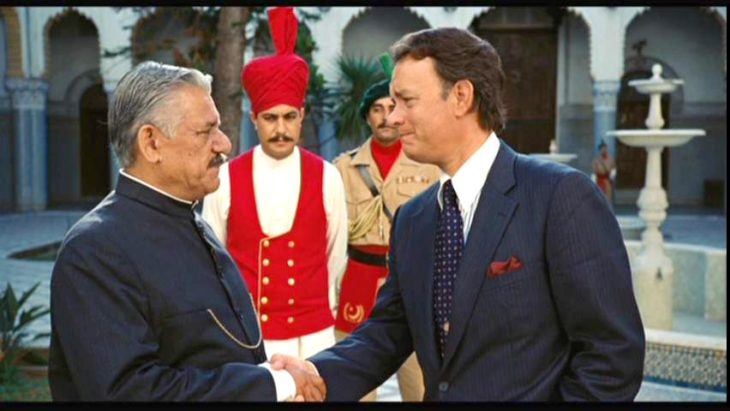 Om Puri Died but He'll Live in Indian Cinema
Reading Time:
2
minutes
When the news of Om Puri's death was circulated across the wire networks of India, tributes started flowing in and the top notch and bottom rugs of the film industry wrote their obituaries for the man, who can be called nothing else but a versatile actor.
There are very few actors in the Indian film industry who could so easily blend to any role and any genre of cinema like Om Puri. Along with Naseeruddin Shah, his batch mate in NSD, Puri brought a new lease of life to the Indian parallel cinema since the 1980s and his remarkable work in Indian films like Akrosh, Jane Bhi Do Yaaron, Ardh Satya, Trikal, Machis, Sadgati, Giddha, Tamas, Yuva, Chakravyuh, Bajrangi Bhaijan, etc. made him a distinguished actor in the industry filled with market-oriented "stars".
Be it the role of Pakistani military dictator Zia-ul-Haq in the Hollywood film Charlie Wilson's War, a rickshaw puller in City of Joy, a corrupt politician in Yuva, or the role of a Maoist leader in Prakash Jha's Chakravyuh, Om Puri looked natural and added life to the roles he played.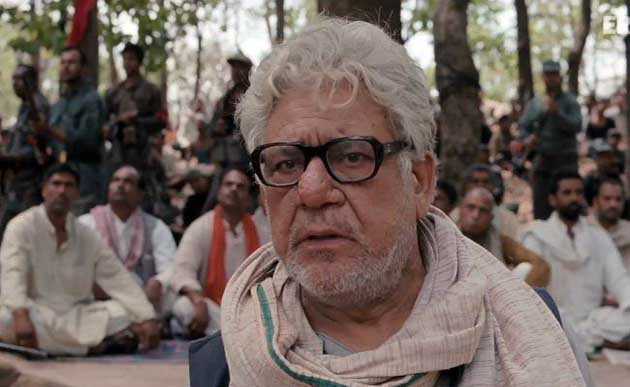 Throughout his career, Om Puri never attached himself to any particular genre of films or any particular type of role. He did everything and he did it quite naturally.
However, in a country that is now infested with the most toxic version of communal politics, Om Puri couldn't remain immune from fierce condemnation for his association with parallel cinema, for his roles in Hollywood cinema, and for everything else that the coterie of Narendra Modi deems "anti-national".
Soon after his death when there were condolences flowing in, including those from Prime Minister Narendra Modi's office
The Prime Minister condoles the passing away of actor Om Puri & recalls his long career in theatre & films.

— PMO India (@PMOIndia) January 6, 2017
and BJP's Bollywood in-charge Anupam Kher,
I have known #OmPuri for d last 43yrs. For me he'll always b a great actor, a kind & generous man. And that is how world shud remember him.

— Anupam Kher (@AnupamPkher) January 6, 2017
the social media was filled with hate messages against the deceased actor.
Bollywood actor Swara Bhaskar showing the hate filled tweets on Om Puri's death tweeted:
Witness the #scum masquerading as #deshbhakt who have neither decency nor humanity.. #OmPuri This man made #India more proud than any of u! pic.twitter.com/VBvnKc79xM

— Swara Bhaskar (@ReallySwara) January 6, 2017
The sheer filth tht parades as #patriotism these days. #OmPuri did more 4 #India as an artist than u faeces in human form will ever manage.. pic.twitter.com/Z1G5lT1X8Z

— Swara Bhaskar (@ReallySwara) January 6, 2017
It was unfortunate that in a country is known for a huge film industry and a huge base of cinema lovers, the death of an actor, who not only did exceptionally well in Indian cinema but also in Hollywood cinema, is actually celebrated by many due to their extreme bigotry and xenophobic nature.
With the death of Om Puri, Indian cinema lost a gem who could have breathed life into any character at any length. There is no way anyone can fill the void created by the death of Om Puri, however, it must be hoped that Indian cinema produces more gems who can follow the legacy of such versatile character and contribute more to the film industry.
A misogynist basher, write about everything that affects the lives of marginalised and oppressed communities. When I'm free I love to cook and follow beauty tips online