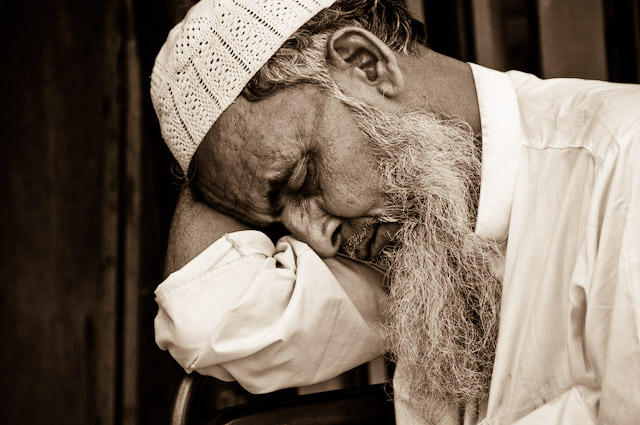 On Eid, Indian Muslims must be thankful enough
Reading Time:
3
minutes
Today is Eid-ul-Fitr, the end of the Muslim holy month of Ramzan. Naturally, along with Muslims from different countries of the world, Indian Muslims, especially those from West Bengal, have been also celebrating this festival. As usual, the newspapers will print pictures of Eid prayers, children embracing each other, or smiling faces of Muslim men to showcase the 'diversity' of India. But what will remain hidden is the picture of the suffering and deprivation of Indian Muslims, especially those from West Bengal.
As an Eid gift, Indian Muslims have received the acquittal of 67 alleged Hindutva militants, who were accused in the Naroda Gam massacre case in Gujarat. Before that, however, 11 convicted of gang-raping Bilkis Bano and murdering seven members of her family, including children, during the 2002 Gujarat anti-Muslim pogrom, were released from jail for 'good behaviour'. It is said that this is the new 'normal' under Bharatiya Janata Party's (BJP) rule.
Apart from these, Indian Muslims, especially Muslims of West Bengal, suffered attacks on their mosques and homes, and terror perpetrated by militant Hindutva organisations while they celebrated Ram Navami. This happened in several states, from Bihar and Jharkhand to Odisha, Maharashtra and Karnataka. Probably this was a pre-Eid gift to the Indian Muslims under the BJP's rule.
The Indian Muslims who took to the streets with stones to save their families from the armed Hindutva-incensed mob have been branded as 'terrorists' by the mainstream media, and panels of experts didn't hesitate to condemn them for 'vitiating the environment'. People brandishing swords and country-made guns, and attacking mosques in full public view are, of course, celebrating their festivals and tradition!
In the BJP-ruled Uttar Pradesh, known as the modern laboratory of militant Hindutva, such Muslims who fight mobs to save their families, shops, and mosques, are branded as criminals. Yes, branded as 'criminals' or 'terrorists' for protesting terrorism and their homes are bulldozed without any trial. They are economically depleted as a community for protesting what's called injustice anywhere else on earth.
In one state after another, Muslims have been attacked, arrested by the police, and denounced by the media whenever they attempt to pray, wear the clothes of their choice, or eat the food they want. Somewhere, however, there is no similar storm of condemnation for blocking roads and constructing puja pandals, night-long events, etc.
Of course, the Muslims, who are 14% of India's 1.42bn population—and 30% of West Bengal's 100m people—are responsible for preserving India's so-called 'secularism'. They are the custodians of 'secularism'; hence, they are expected to sacrifice what they call theirs so that others can claim what's theirs.
So, of course, Indian Muslims will thank their God for being alive on this Eid, for being out of jail, or for their homes, shops and mosques that remain intact. Of course, many Hindus in various parts of the country will go to the homes of their much cherished 'Muslim friends' to eat biryani and kebabs to prove their secularism on Eid.
Although none will talk about the Eid cuisine at the mud-thatched house of the unlucky, unaccountable Bengali Muslim, who remains a pariah in the society. Not to mention Eid at the house of Afrazul, who was burnt alive in Rajasthan in December 2017 for being a Muslim, or at the house of Imam Rashidi of Asansol, whose 15-year-old son was lynched by a Hindutva mob during a Ram Navami rally five years ago. None will care how the families of those poor victims who were burnt alive in Birbhum's Bogtui village are celebrating their Eid this year.
When the militants of the Sangh Parivar attack Indian Muslims and kill them, at least everyone knows their intentions. But those parties who oppose the Sangh and burn Muslims alive, especially in West Bengal, whenever they get a chance and can efficiently wrap their Islamophobia in a beautiful velvet blanket of secularism, remain immune. Of course, even raising such questions on Eid is problematic. Suddenly everyone can say, 'Shut up… else the BJP can come to power'.
Editorial desk of People's Review provides you the editorial view point and also shares the outlook of the collective wisdom that manages the publication. Send letters to the editor at: Write2us@peoplesreview.in