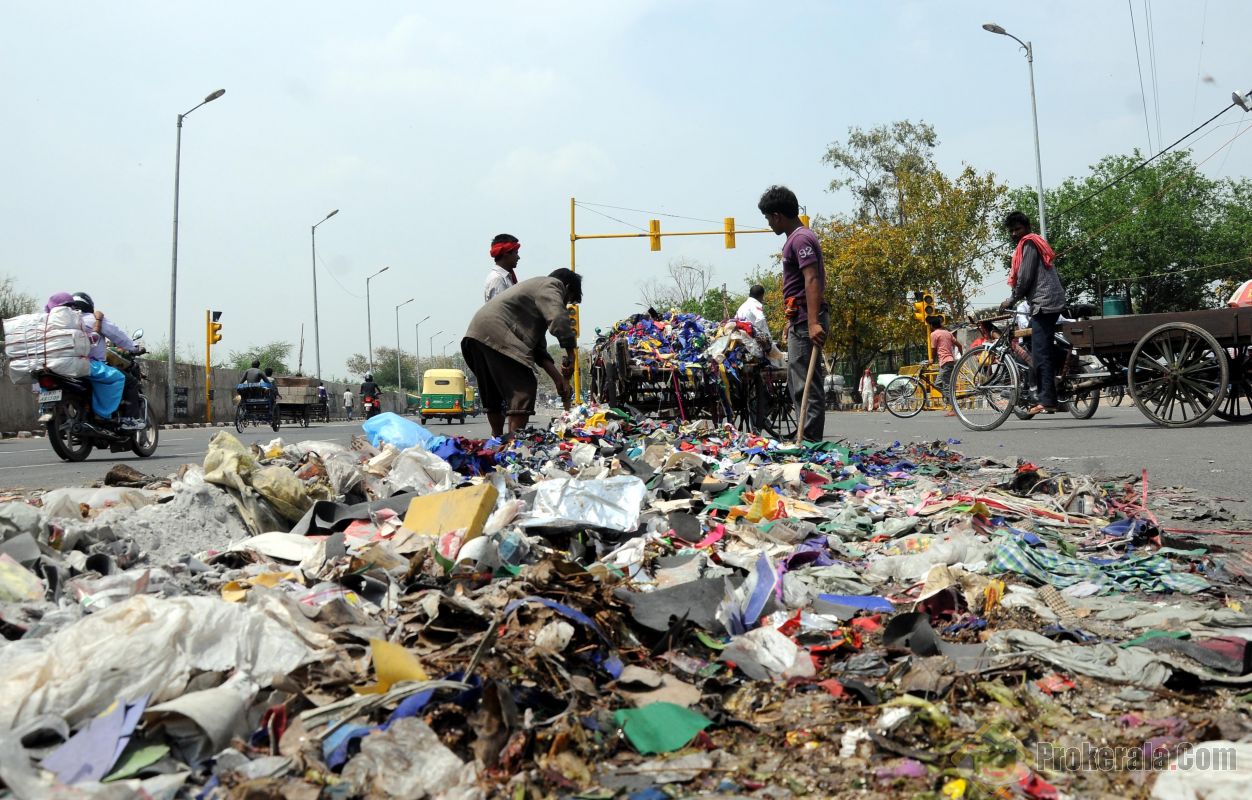 Delhi Municipality Sanitation Workers Strike
Reading Time:
2
minutes
(This article was first published in June 2015 in the previous version of People's Review. Due to an incident of hacking the old website was pulled down and we could only restore the old articles in this section)
The most neglected Eastern part of the national capital is suffering due to overflow of garbage dumped on roads by the residents as the sanitation workers strike continues in the East Delhi Municipal Corporation against the anti worker policies of the Municipal Board led by the BJP – RSS combo, that has direct support from the union Urban Development Ministry.
The sanitation workers are denied their salary since the month of April this year, and they are led to destitution by the apathy of the BJP lead board. The strike is ongoing since the 2nd of June, yet the BJP led municipal board, the AAP led Delhi government or the Modi government sitting few kilometers south west did not bother to meet the demands of the workers.
The anti people and pro corporate policies of the BJP – RSS government led by Modi already slashed the budget allocations for several social sector projects, and even crucial municipal bodies, like that of the municipalities of Delhi are not provided with adequate fund to function.
The gimmick master Rahul Gandhi of Congress Party tried to catch hold of the opportunity and visited the striking workers to express his support. However, from the hard earned bitter experiences, the striking workers well understood that the motive behind supporting their strike has nothing to do with their genuine demands but to win popular electorate support on behalf of the sinking Congress.
The AAP government of Kejriwal also declared that they will release Rs 500 crore for the salary of the striking workers, yet the Municipal Corporation did not receive anything in black and white, except for the usual rhetoric of AAP leader Kejriwal.
The apathy of the ruling BJP-AAP and the former ruler Congress Party towards the municipal workers of East Delhi is caused due to the fact that this part of Delhi is not as much upmarket posh area like Greater Kailash, Lajpat Nagar, Malviya Nagar, Vasant Vihar, etc, but most of the low income group people lives in this part of Delhi, which always remains neglected by the ruling blocs.
Unsigned articles of People's Review are fruit of the collective wisdom of their writers and the editors; these articles provide ultimate insight into politics, economy, society and world affairs. The editorial freedom enjoyed by the unsigned articles are unmatchable. For any assistance, send an email to write2us@peoplesreview.in